The software enables action planning and milestone setting to be created for each referee for their
performances
decisions made
knowledge and understanding of the laws
pitch management
health and safety
standard
criteria
training objective
the platform offers visual and written feedback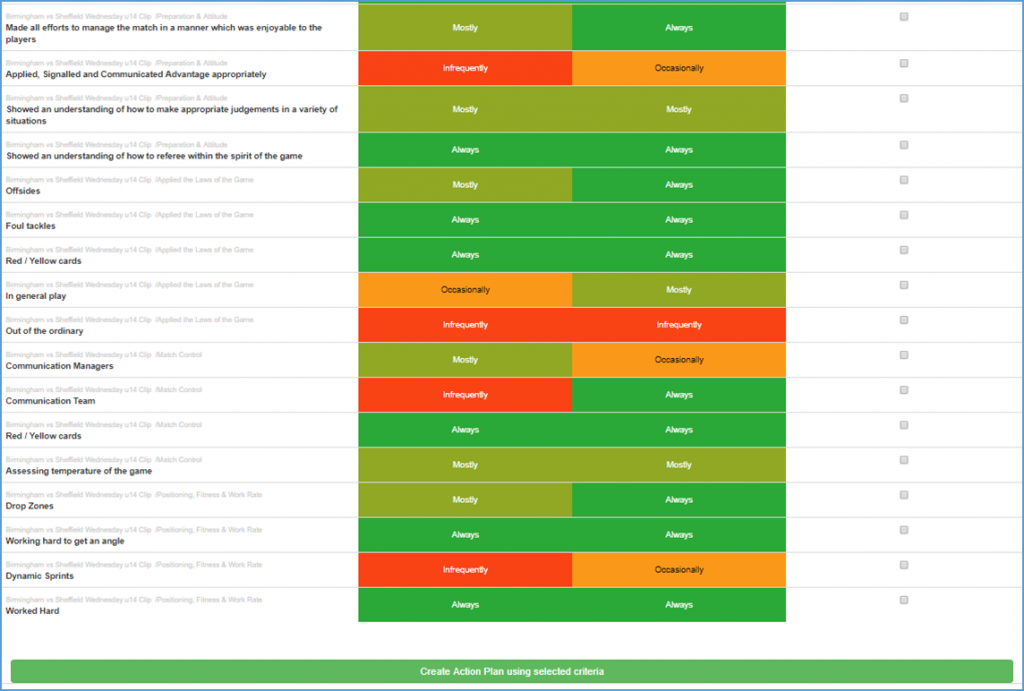 Every decision made, play tagged, questioned, answered and statement made within the platform then automatically creates two things:
1. A learning pathway
2. An action plan
These then have to be signed, agreed and the next stages are then agreed
The action plan then links directly to development plans and lessons, tests, exams and coaching sessions.
At this point Sports Psychologist, Mentors, and coaching can use the software extensively.