Goals, Goals, Goals: The Importance of Goal Setting for Match Officials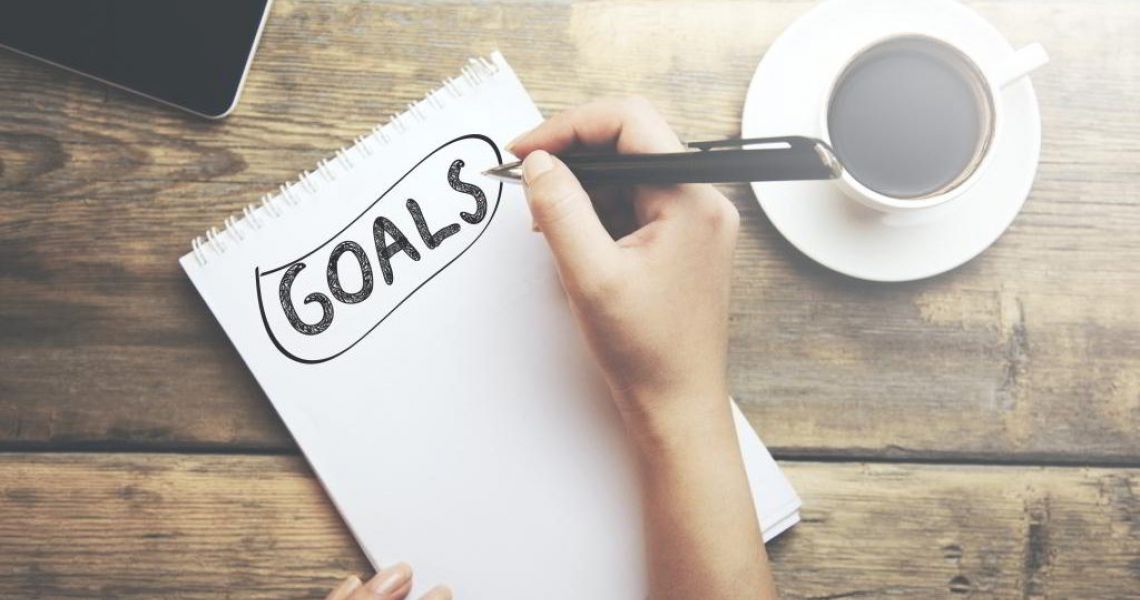 The most exciting part of any football match is the goals. It's primarily what spectators pay to see and an integral part of what makes football so appealing. Scoring more goals than your opponents is what is known in sports philosophy circles as a lusory goal. In other words, the aim of the game. For a football team, it is to have scored more goals than the opposition at the end of the allocated time frame of the competition. To meet this ultimate aim, they must achieve pre-lusory goals. Simply, how do they meet their final aim? For football player and coaches this is done by developing strategies to score goals while simultaneously not conceding them. Of course, coaches delve deeper and deeper by asking questions. How can we score more goals? How can we create more opportunities? Does possession equate to conceding less goals? Will improved fitness help meet these ends? These probes are not new. In 1978, for example, Argentina coach César Luis Menotti believed that abandoning his side's previous focus on playing with physicality and positional discipline like most European teams would improve their chances of achieving their aims. Consequently, he decided to embrace the South American nation's own style of play that relied on dribbling and instinct. It worked in 1978 with Argentina lifting the World Cup for the first time in their history, but of course there is more than one way for a coach to prepare a football team for success. This is also true for referees and how they can prepare for the challenges that await them.
Understanding how to best prepare for a game is of vital importance for referees at all levels. Interviewing countless numbers of officials of all levels and nationalities has given me tremendous insight into this area, as it is one aspect of performance that they all agree on: preparation counts. Another universal truth appears to be that experience helps a referee tailor their own preparation. Much like a sportsperson will develop understanding of what works for them pre-match, an official can construct their own bespoke routine that becomes more effective over time.
Before we look at the how, let's focus on the why.
One of the fundamental truths in sports psychology is that confidence improves performance. Much like students awaiting an exam, the ones who have prepared are the ones who will feel confident. The natural argument against this, of course, is that sport is for the talented, the innately gifted individuals who have been blessed with an ability far superior to their peers. Simply, they need not practice or prepare, they only have to do.
This is the greatest misunderstanding of sports. As Michael Jordan put it, "talent may win you the game, but hard work will win you the Championship."
Officials – who are sports people with a role-specific skill in their own right – should take heed of this message. Preparation not only improves confidence, but helps performers create their own, personal, optimum emotional state; a vital cause of self-efficacy.
But how is it done?
Researcher Roy Samuel created a model of psychological preparation for elite referees. With his permission, I adapted this model to benefit officials of all levels. This model can be seen in Figure 1.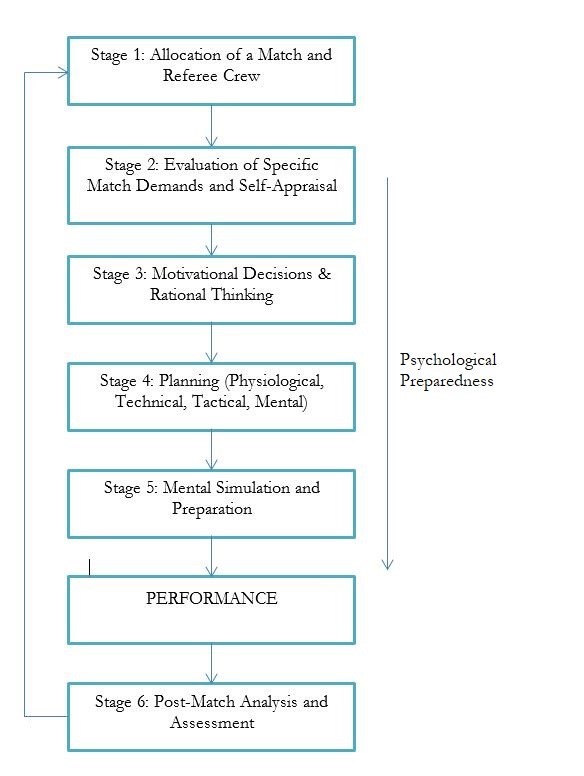 Figure 1: An adapted framework for football referees' psychological preparation (adapted from Samuel, 2015).
In my book, Blowing the Whistle: The Psychology of Football Refereeing, I discuss each stage of this model in detail and to do so here is beyond the scope of this article. The focus here is on the first stage and the importance of goal setting, so vital for players and coaches of football but less acknowledged for the men and women who control the game.
You'll notice the first stage is titled 'Allocation of Match Officials and Crew'. It is at this stage (being appointed a fixture) that goal-setting needs to be done. This is important as goal-setting has numerous psychological benefits. First, goals direct attention. They shift focus onto what needs to be done in order to meet long-term aims. British rowing gold medalist Ben Hunt-Davis sums this up perfectly in his book, Will it Make the Boat Go Faster? The eponymous question being behind every decision he and his team made in the build-up to their race at the 2000 Olympic Games held in Sydney (for instance, they did not participate in the opening ceremony after concluding that their attendance would not 'make the boat go faster.') Second, they increase effort. Not only do goals increase our attention, but they make us work harder towards the object of this improved focus. Finally, they increase the likelihood of strategy. In other words, with goals, we are more likely to think about what we do and why we do it, permitting us to overcome previous disappointments and to continually strive for improvement.
This, of course, does not mean we will succeed. But it does mean that you will improve. So how can it be done? Discuss your goals for the game with your team. Collectively, as a group, how will these goals be met? What behaviours, such as communication habits for instance, should be adopted to increase the likelihood of meeting your goals? Do any of the team have any information about the location of the game, the teams or the players that may benefit the management of the fixture? How will you travel to the game? How will you greet club officials? Do you have a pre-performance routine? These are examples of questions that you, as a match official, should contemplate in order to help achieve your goals. To measure whether you have succeeded, focus your goals on the process, not the outcome. For instance, an effective goal is not to get every decision right as it provides no direction for your performance. Rather, set your goals to help you make decisions, such as 'I will never be further than 7m from the ball' or 'I will give a clear briefing to the team captains'. In times of trouble you can quickly remind yourself of your goals. Directing your attention back towards them will improve your performance while stopping you from dwelling on a previous error.
It's important to note that goals, and the strategies that occur to meet them, are individual. This is the important of experience. Menotti's outlook was in stark contrast to his compatriot Juan Carlos Lorenzo, as was Brian Clough to his nemesis Don Revie, and Jose Mourinho and Pep Guardiola are not philosophical bedfellows. This is why sports coaching professor Jean Côté proposed a model for coaching rather than a model of coaching. Officials can do the same. Adapt the model in figure 1 as you see fit but do so in light of your goals. Setting goals will help shape your preparation with your colleagues and, with experience and reflection, you will understand how to meet your targets. It's not just the teams that will try and score goals come matchday, referees have their own goals to achieve too.
Stuart Carrington
Stuart Carrington is a lecturer in Sports Coaching Science at St Mary's University, Twickenham, London. He is the author of Blowing the Whistle: The Psychology of Football Refereeing which is available here: https://www.amazon.co.uk/Blowing-Whistle-Psychology-Football-Refereeing/dp/1911121626/ref=sr_1_1?crid=1RMZKANQOYRG6&keywords=blowing+the+whistle&qid=1578307434&sprefix=blowing+%2Caps%2C144&sr=8-1