My referee story by Edward Bellion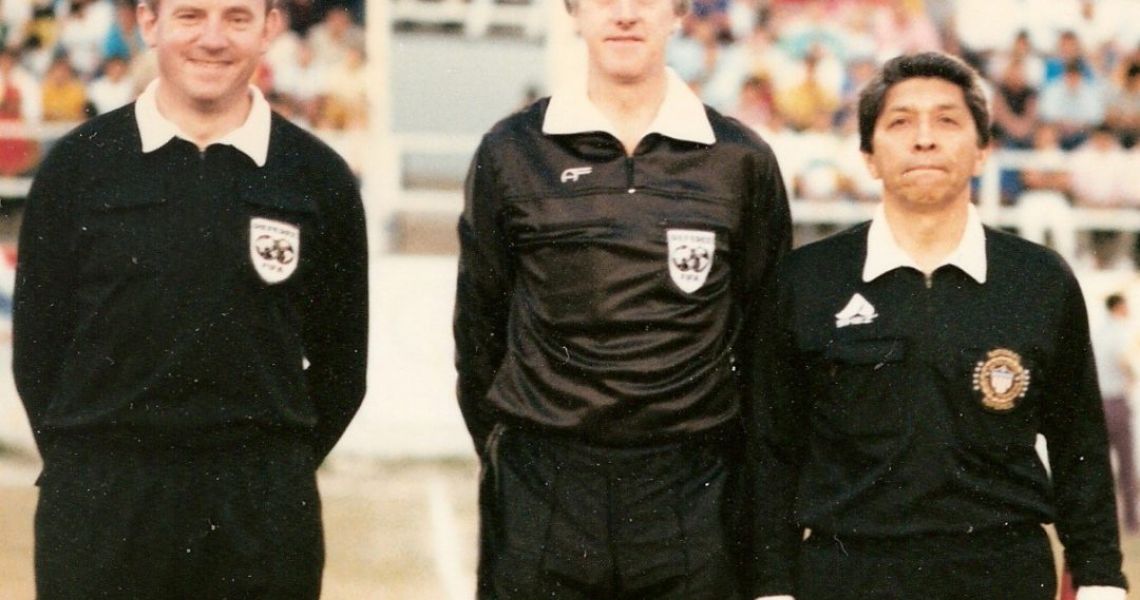 My referee story by Edward Bellion
I began refereeing when I was about age 30. Prior to then, I had been a keen amateur and recreational player throughout school and university years in England. In 1968 I went to the USA to take up a research fellowship at the University of Minnesota in the city of Minneapolis and felt that my playing days might have been over. However I was surprised to find that there was a small men's amateur league composed mainly of teams from social clubs of various immigrant communities such as German, Polish, and Ukrainian. As there were many men from football-playing countries at the University both as students and staff, we were able to form a team and play in this league. Our team had players from Brazil, Nigeria, Belgium, Finland, Ireland and Canada.
After my fellowship ended in 1970, I took a teaching position in biochemistry at the University of Texas in Arlington which is located in the middle of the expansive Dallas-Fort Worth area. Again, I fully expected that my playing days were over, but I little did I know that my football life was about to explode! I was pleased to learn that the University had a club team that played in the Texas Collegiate Soccer League, against about 15 other teams from various colleges and universities around the state. However, it was for students only and teaching staff could not play. But I was asked to help the team out as a coach, which I did for a few years. As I had no experience as a coach, I took the coaching course put on by the US Soccer Federation under renowned German coach Dettmar Cramer, and obtained the "C" badge.
In the meantime, I heard that, as in Minnesota, there was a men's league in Dallas so I joined the local Arlington team, comprised of local residents and several students from the University. This team disbanded after one season, so I joined a team in Dallas that was comprised mainly of other ex-pat Brits, ran by a couple of Scots and named Rangers!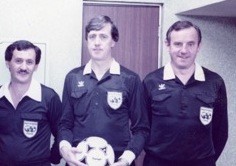 Additionally, in Dallas there was a semi-pro team in the North American Soccer League, the Dallas Tornado, also comprised mainly of British players, including 3 or 4 from Liverpool with a few others from Europe and South America. I met these players and coaches socially and became friends with them. They only had about 18 players on their books, so some of us were invited to play in the mid-week 11-a-side training match to make up the numbers. We were nowhere near the ability of the pro players but we did our best and had a good time. After a season or two, the team was able to acquire more players on the books and so our services were no longer required. But this was invaluable experience for my later referee career. During one of these training matches, the coach Ron Newman who usually refereed them, wanted to sit in the stands to observe some players who were trying out for the club, so as I was not needed to make up the sides, he asked me to referee the game. I told him I had never refereed a game and didn't really know how, but he said to just give it a try and blow the whistle if you see a foul. I did it and found it was quite satisfying, so this may have led indirectly to my later decision to become a qualified referee.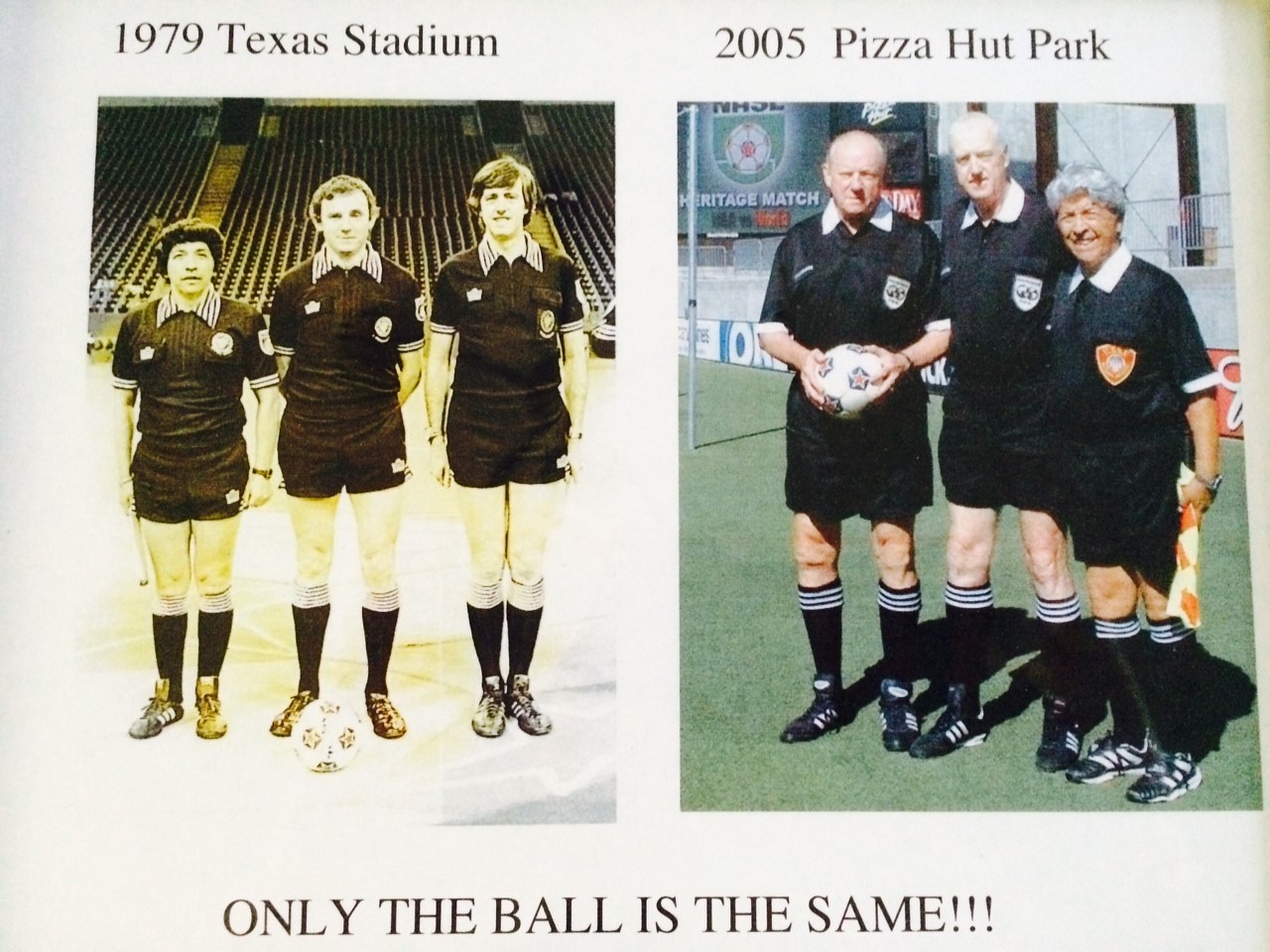 For the NASL league matches, the League sent a referee from elsewhere, but to save expenses, they used linesmen from the home team city. As it turns out, our goalkeeper on the Rangers team was also a qualified referee, and he occasionally ran the line at these games. He was Robert (Bob) Evans from Swansea and worked as an oil company research geologist. Due to our mutual interests in football and science, we had become close friends. As the NASL began to slowly expand, they needed more local linesmen, and Bob got the chance to referee a match. He then decided that at his age, his best playing days were behind him and decided to concentrate on his referee career. Shortly after this, he suggested that I should become a referee and could have a chance to follow in his footsteps as the NASL was expanding every year. I initially refused because I was still playing and also coaching the University team, and did not have any more spare time.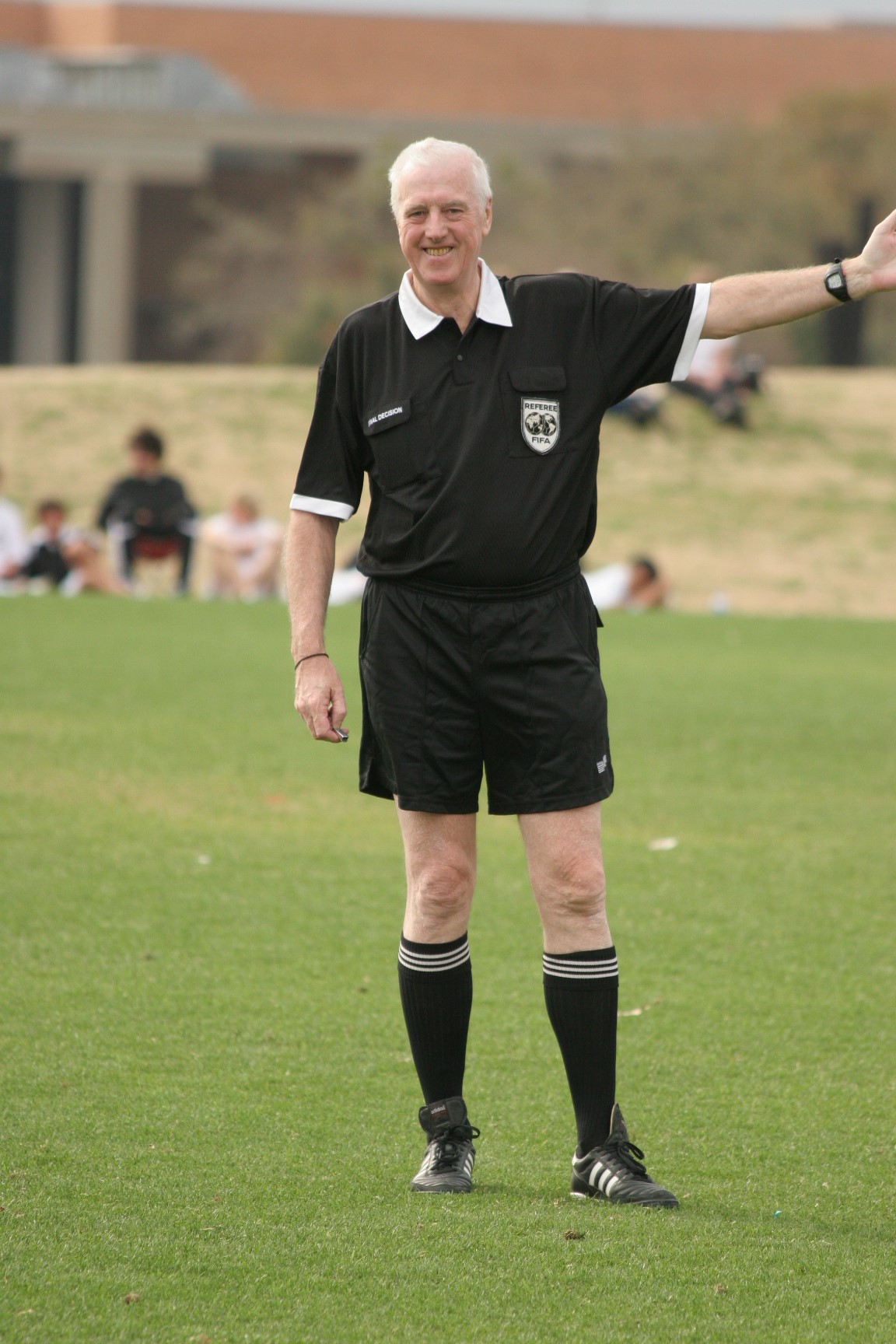 Bob persisted and convinced me that I had more of a future in refereeing than in playing, as I was only going to get worse as a player. I had noticed this anyway myself, as I found myself being beaten for speed and stamina by younger players. So I agreed, took the course and became a qualified referee. I did the usual pathway of youth matches and then men's amateur matches for a couple of seasons. I was able to advance rapidly as I found it easy based on my knowledge of the game as a player and coach and also my athletic ability. Also many of the players and coaches remembered me from my playing days and were quite respectful and gave me no trouble. Three years later, I participated in the tryouts for linesmen in the NASL, which by now had many more teams with full-time professionals, and was selected at the age of 32.
For my first season, the NASL still used local linesmen, but in later years they began to have travelling linesmen. This was the period of rapid expansion of the League following the signing of Pele by the New York Cosmos in 1975, which also led to many other world class players such as Beckenbauer, Cruyff, Neeskens, George Best, Eusebio, Carlos Alberto and numerous others coming to play here. There was also for the first time substantial TV coverage of the matches and very large crowds.
I gradually got appointed to top matches on the line, including a semi-final in New York against Vancouver with a 60,000 plus crowd, and Manchester City v. Roma in a tournament. Then I got the opportunity to try out in the middle on some friendly matches between NASL teams and visiting foreign teams. I must have put in satisfactory performances as I was then promoted to referee in the NASL. Again I seemingly did quite well and was receiving good marks from my assessors. I was very surprised after that season to learn that I had been put on the FIFA list of referees! This was especially satisfactory because my good friend Bob Evans has been placed on the FIFA list the previous year.
I continued as a referee in the NASL, gradually getting better and better appointments and travelling to matches all over the USA and Canada, from California to Florida, Seattle to New York, Boston to Chicago, Vancouver to Toronto. I was fortunate in being based in the DFW area, which is centrally located and has frequent non-stop air service to all major cities so got sent to both coasts and the northern clubs. Usually referees who lived in the coastal areas tended to stay on their own side of the country to keep expenses and travel time as low as possible. I refereed a 2nd leg semi-final in 1982, and then was appointed to the 1983 Final, known as the Soccer Bowl, played before 60,000 in the brand new indoor domed stadium in Vancouver. During the period of expansion, several former coaches and players of the Dallas Tornado that I knew well had become coaches of other clubs. I am sure this did not hurt my career, as they did not give me a hard time, as they did to other referees!
In the meantime, my International career was progressing slowly. It was typical to be appointed as linesman for a few games in support of a more senior FIFA referee. (In those days there was no separate list of linesmen or assistant referees and people on the list were expected to perform and be proficient both on the line and in the middle.) I did this in World Cup qualifying matches in CONCACAF. Back then, a person had to referee two "A" class matches to be awarded the FIFA Referee's badge. Usually this could be arranged with some friendly matches prior to the World Cup. But Mexico did not qualify for the 1982 World Cup and so there were no such matches in Mexico or the US to referee. I was selected for a U-20 tournament in Mexico as a warm up for the 1983 U-20 World Cup, but these matches did not count towards the badge. However as a result of this tournament, I was appointed to the 1983 U-20 World Cup along with Keith Hackett. Later that year I finally obtained my FIFA badge after refereeing Olympic Qualifying matches in CONCACAF. The following year I was selected as a linesman for the 1984 Olympic Games held in the USA. After this I got appointments to referee CONCACAF qualifying matches for the 1986 World Cup. (This World Cup was originally scheduled for Colombia, but they had to withdraw, and so it was assigned to Mexico.) I was hopeful of being selected for 1986 based on my previous tournaments and subsequent assignments. I was on the last short list, but David Socha of the US, who had been at the 1982 WC in Spain was selected instead based on his experience. Most referees only go to one World Cup and then retire, so this was a case of bad luck for me that David had decided to stay on after 1982! It was noteworthy that the International matches I had seemed to be a lot easier than the domestic league matches. There was a greater degree of respect from the players and coaches, making the games and the travel experiences quite enjoyable.
By this time the NASL had collapsed so there was no high-level league football in the US. We had a few tournaments and a lower level semi-pro league. I continued to get International appointments and went to the World University Games in Zagreb, and the President's Cup tournament in South Korea, as well as some Olympic and WC qualifying matches. David had retired by this time and so I was hopeful of being selected for the 1990 World Cup in Italy. However the US referee committee recommended an Italian-born referee who had only recently been appointed to the FIFA list, and this was accepted by FIFA. As I would be too old by the time the 1994 World Cup came around, and after 10 years on the FIFA list, I decided to retire early to make room for younger referees with more potential. So although I was unable to make it to the pinnacle of refereeing at the World Cup Finals, I was very satisfied with my accomplishments at the International level.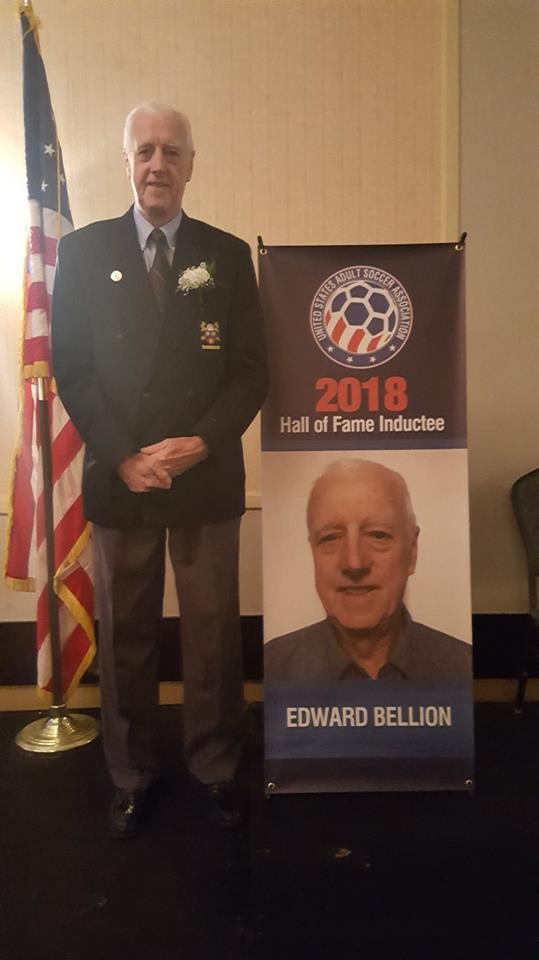 I continued to referee at the National level, but began to transition into more referee instructing and assessing, in order to give something back to the game. I also refereed games at the university level until I was 65.
I was fortunate to be blessed with some positive physical characteristics and abilities. I had been a successful athlete in my schooldays, representing Liverpool at the County Championships and then representing Lancashire at the All England Schools Championships. Being 6-2 and 185 lbs (13 st) also was a distinct advantage! This coupled with the splendid training facilities at the University that I had free access to, including running tracks both outdoor and indoor, and weight rooms with free weights and machines meant that I could maintain a high degree of fitness at all times. The University athletics coach suggested a circuit training routine on the weights that would strengthen all my leg and breathing muscles. Most training advice those days was very limited, mainly centered around aerobic distance running for fitness as in the work of Dr. Kenneth Cooper. Bob and I were told of a book of training routines devised by a US Olympic Track & Field coach that consisted of interval training over varying distances and at varying intensities. We used this method of anaerobic training almost exclusively and were able to dramatically improve our performance and stamina. At the time some of our colleagues who saw us in training at the annual pre-season meetings thought we were crazy. It is interesting (and gratifying) to see that the FIFA referees fitness test is now comprised almost entirely of sequences of interval runs very similar to our training routines! As scientists, we were also keenly aware of the importance of proper nutrition and were careful to avoid fad diets and poor eating habits as well as tobacco and excess alcohol.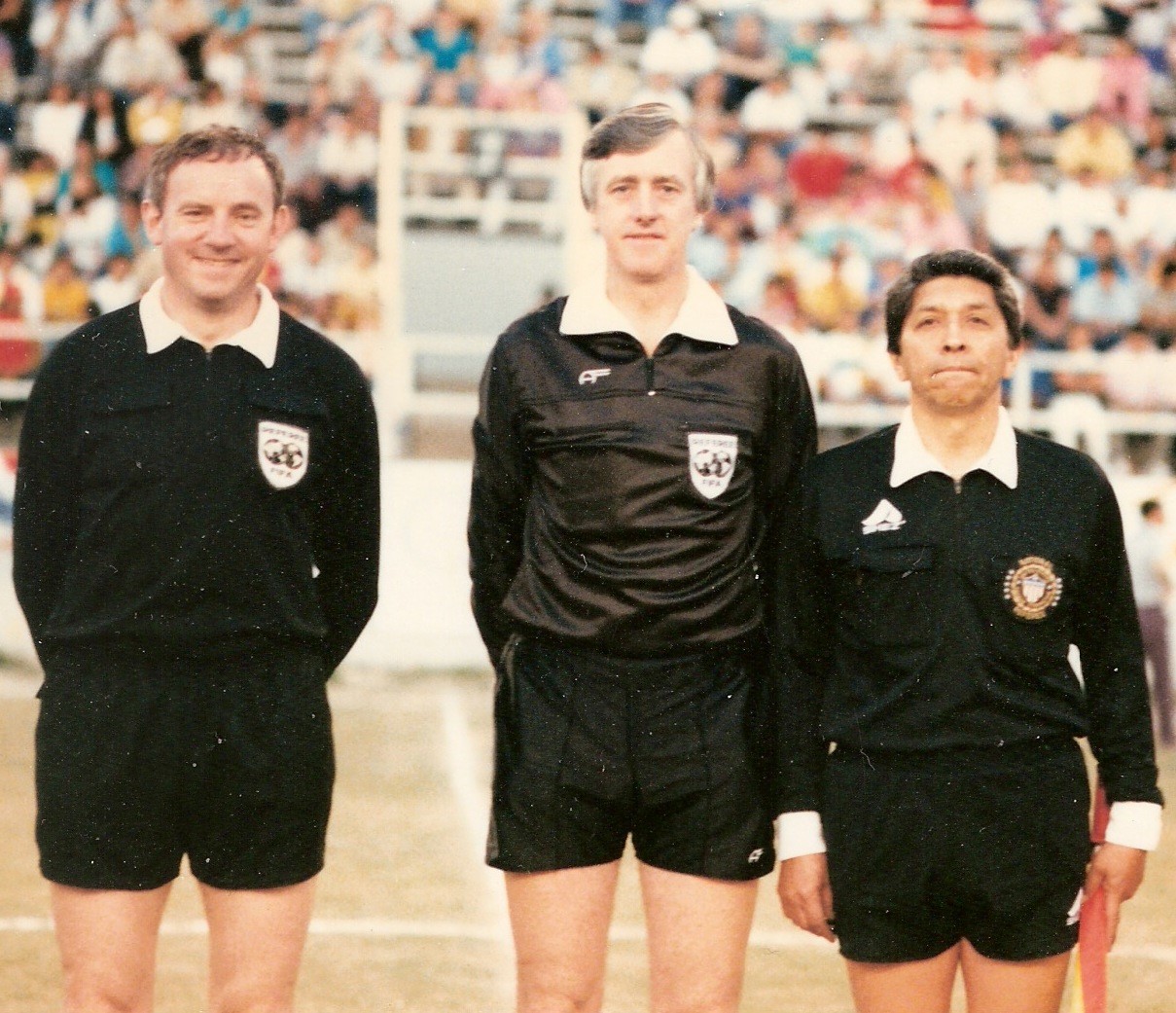 In the meantime the new professional league in the USA , Major League Soccer had started. Referees were essentially thrown in at the deep end having not had any previous pro experience. The result was predictable. Bob Evans had by this time been a FIFA Referee Instructor and we observed that there was a lack of good high-level referee instructional material available. So we decided to write a book of our own, putting together all our combined experience as players, coaches, referees, instructors, assessors and scientists, and including many of the techniques and insights we had devised and picked up during our professional league and International careers. We also included sections on fitness, both physical and mental, as well as psychology, and managing the pathway of referee advancement and the various types of character encountered on the way. The book "For the Good of the Game" was very well received and was republished as "The Art of Refereeing" a few years later.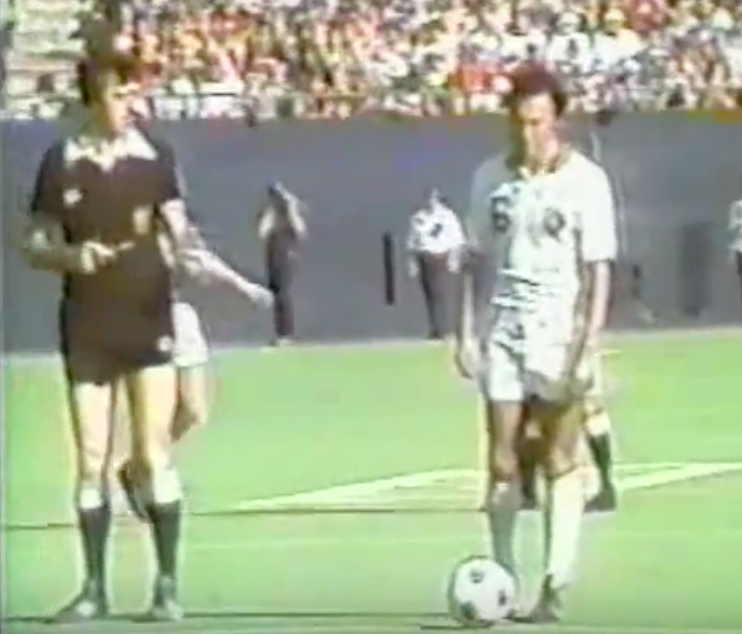 I continued to instruct and assess at both the amateur and professional levels for many years, finally retiring in 2017. I received the Eddie Pearson Award for outstanding achievement and contribution to the field of refereeing in the USA, the highest and most prestigious award in the country for refereeing. I was named in honour of the first director of Referees of the NASL and the first National Director of Referee Instruction of the USSF, who was also one of the founders of the National Referee Program. I was also inducted into the North Texas Soccer Hall of Fame, as well as the US Adult Soccer Hall of Fame. So overall, I received a lot of satisfaction and benefit from my avocation as a football referee, and am pleased that I was able to make a contribution to this game I have loved all my life and which has given me years of enjoyment and happiness.
Thanks
ED