AoSport provides so much and can seriously impact your whole club. Not only is it primarily used as a coaching education and development platform but it can be used in so man one ways.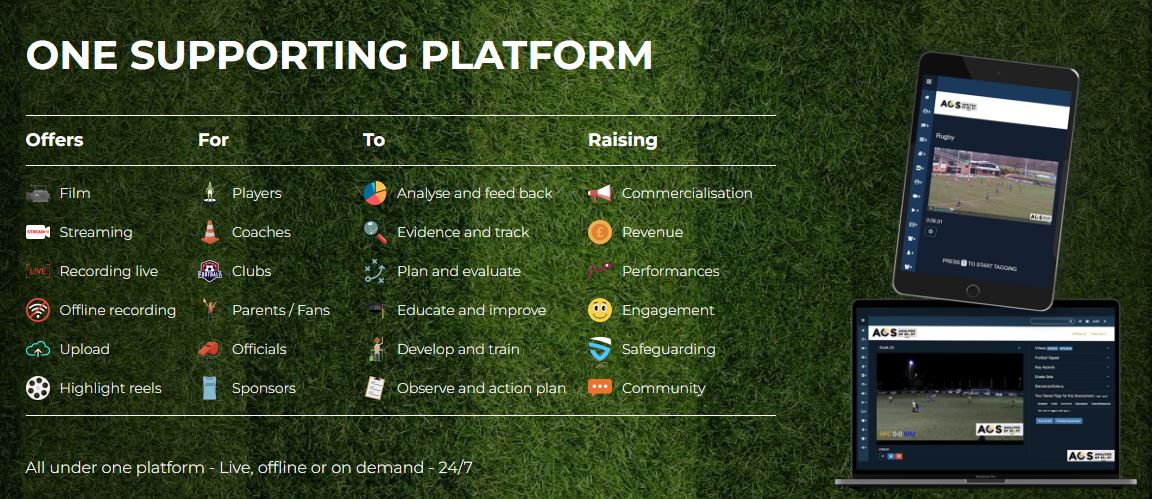 Coaching
Coaches can implement the platform to:

Analyse performances, tactics, drills, and movements
Giving feedback and targets
Evidence progress and results for strengths and weaknesses
Plan and evaluate sessions
Educating players mentally, physically and
Mentoring
Improve techniques and delivery methodologies
Interacting with
Develop and monitor
Observing techniques a
Action plan
Compare statistics
Competition analysis
Educate the learner to enhance their knowledge and understanding
Coaches using AoSport
With coaches been able to get and show you tactics online prior to the next game or even a training session, or on a personal level, watching areas of your game and getting feedback from your coach and also being able to self-analyse your game. Track the progress you are making, compare game situations, watch all your corners, all your free kicks, all your tackles and analyse how your game has changed and set targets where you would like to improve. Getting support from senior elite coaches if you choose to do so. Getting support from your club coach.
The platform will help your thinking processes to take you to the next level.
Coaches can make players think better and think cleaner, what are they doing next is there another option.
Filming and streaming - Our additional components
Because we can offer one complete coaching tool, AOSport can be used as a whole club / organisation platform for:
filming and recording games , drills and training that can be live, on demand or to be uploaded after the event
streaming live games,
player and game analysis
Providing a highlight reel for social media, player profiles, player virtual CV, or for scouts, stats and performances
Bring revenue and commercialise the whole club, venue and facilities
Enhance engagement and community links
Providing safeguarding courses, training, professional development and independent reviews / audits so that everyone is safe
Within the package there are areas for:
Live games streaming that can have a delayed function
Archive of games, goals and highlights
Games on demand
Interviews
Masterclasses
Highlights
Training
Training & coaching sessions
Development plans
Players virtual CV
Coaching CV
Here shows numerous examples how AoSport has been used within a range of sporting clubs, venues and environments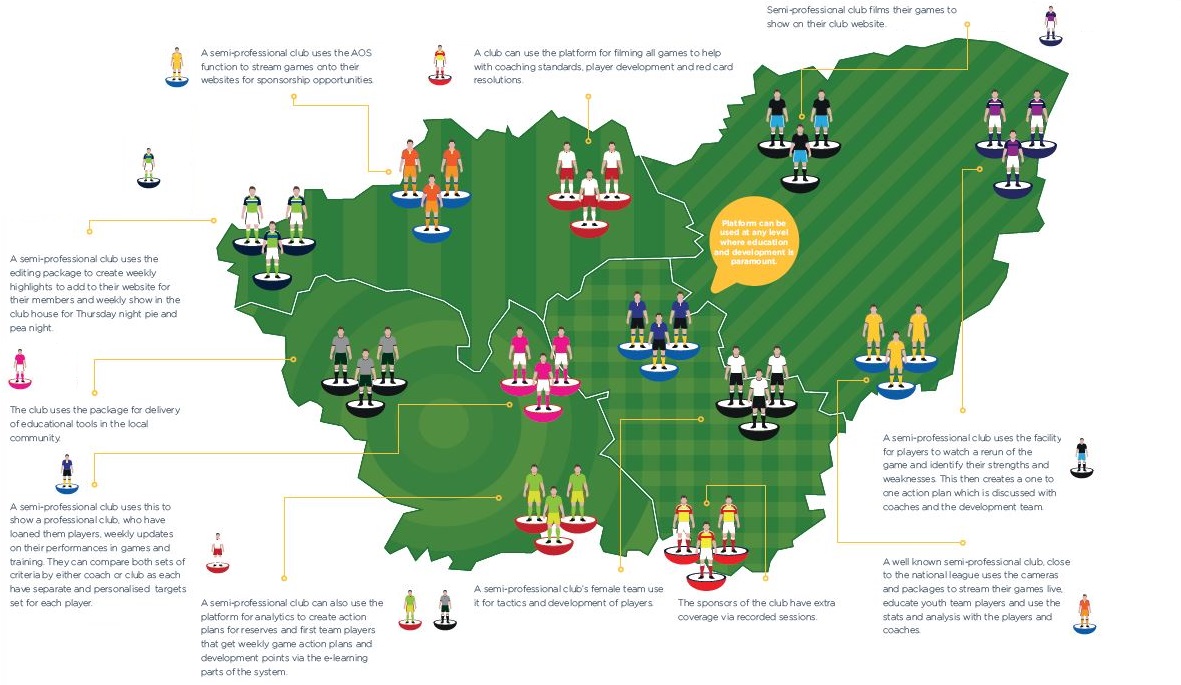 The benefits by incorporating AoSport into your club enables you to:
Reach out and engage with a bigger and worldwide audience
Improve your library of content and footage
Increase international following
Enhance Social media platform and presence
Use for coaching, training, tactical sessions and club ethos
Have digital film for tactical awareness of opponents
Here are more examples of how AoSport has been used by some clubs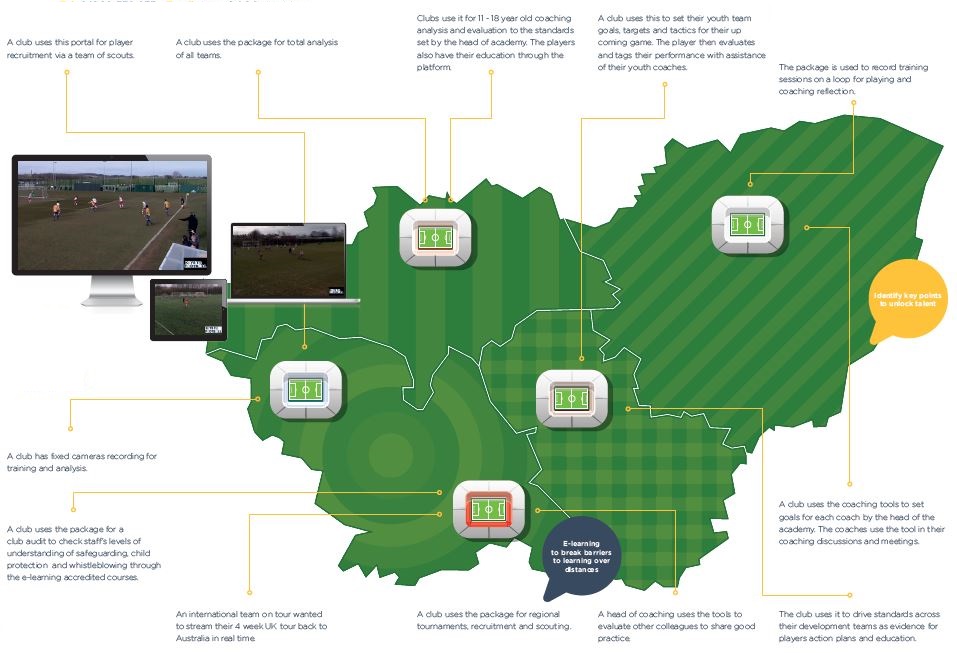 All under one platform - Live, off line or on demand - 24/7.
Commercialisation using AoSport
Commercialisation of the platform for a sport club or venue is a key
AoSport enables your organisation to monetise
Reach out and engage with a bigger and worldwide audience
Increase international following
Enhance Social media platform and presence
Become available to worldwide sport enthusiasts
External and internal sponsorship to enhance
Ecommerce - Linked to shop
Sales - Extra gate revenue online via season tickets online and deals for games / archives
Work in Partnership with us using your own TV channel online
Clubs TV Channels - Every club who signs up with our AOS broadcasting software get a section of the website for broadcasting games live or delayed and have an archived section for past games. This is great to bring in extra revenue for sponsorship. You can also have your own own shows, interviews, clips and presentations on the platform to increase supports and club interaction, branded, revenue and enhance your clubs commercial value.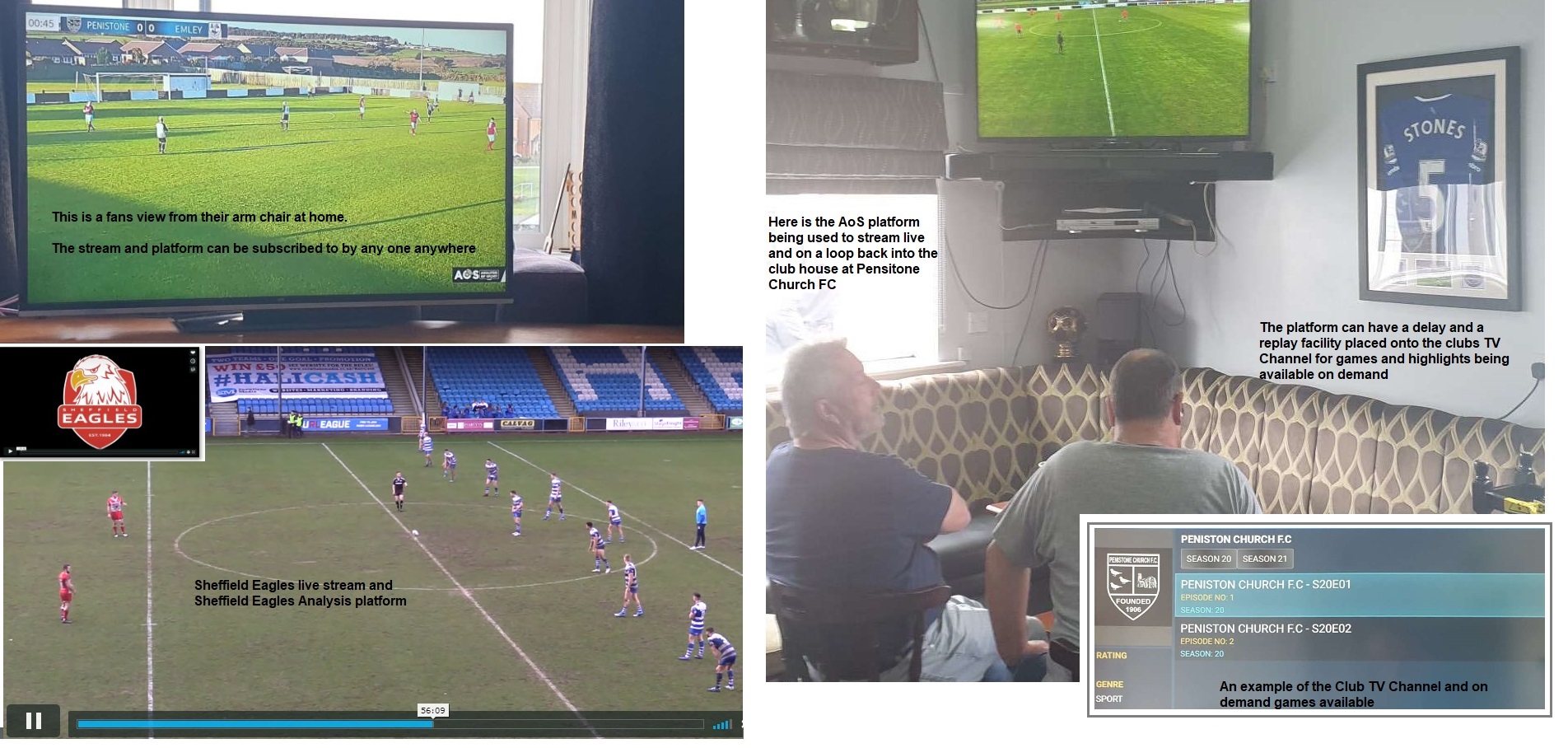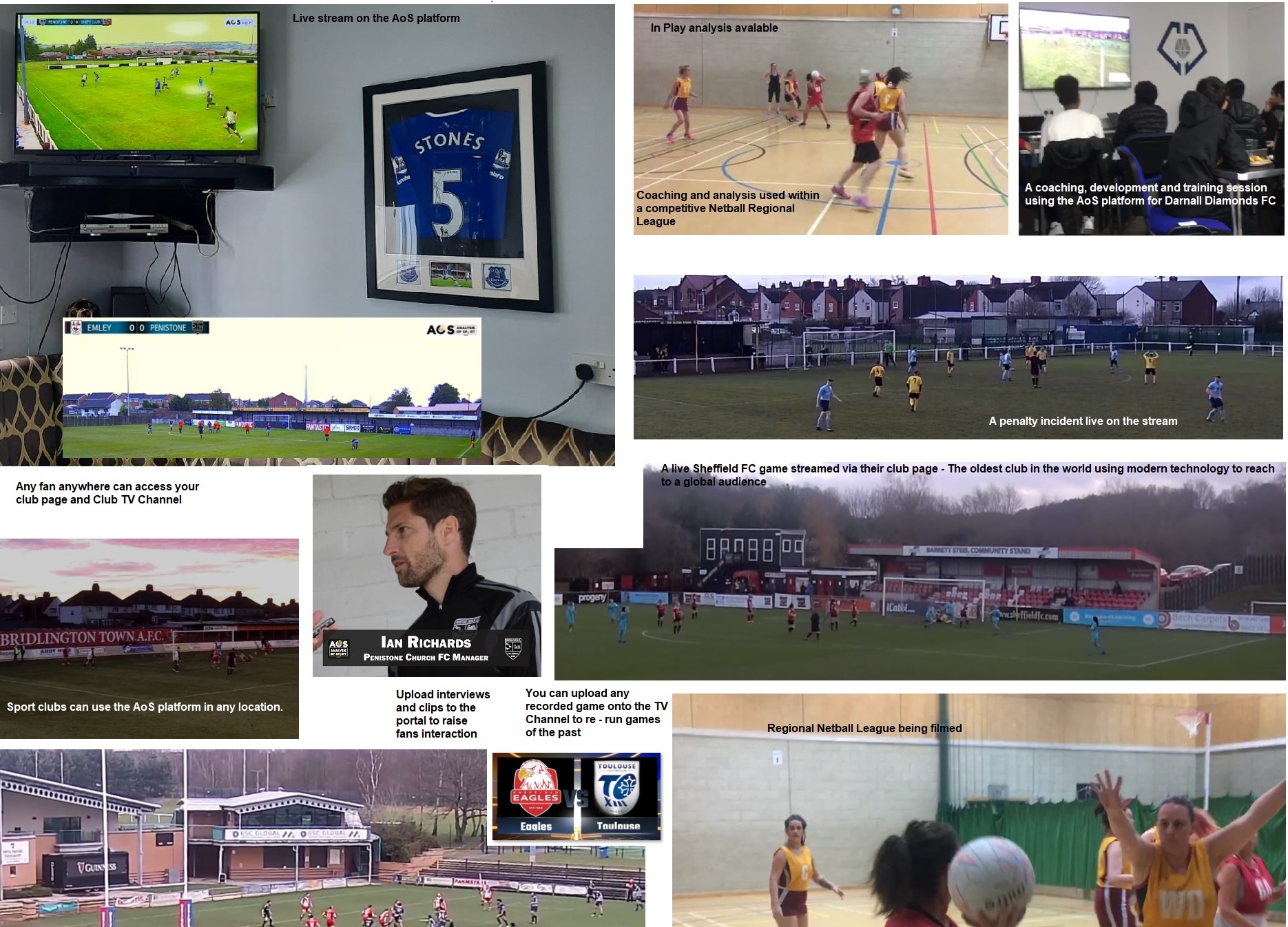 TV CHANNEL AND STREAMING TO INCREASE INCOME
You can have single or multiple games streamed live via the AOS platform; the club website; internet TV Channel; back to the club house, to create a club stream; or a weekly TV channel.
Creating a Highlight reel with AoSport
Watch this short video to show how AoSport can help create a highlight reel for players, coaches, fans and for a commercial entity
Please fill in the form below if you want a demo or more information regarding our coach education and player development platform