Lots of clubs have an ethos and a desire for how they want their team to learn and play. This is passed from the head coach to the head of development and then passed down to the most junior coach and local scout in the club. The head coach and head of development can't be everywhere.
The AoSport platform can help clubs set their criteria for each level of scout. This includes expectations and the ability to track the range of players within their network to their standards. You can work on their development even in the comfort of your own home and share clips of youngsters within your programme. The platform has a full moderation section so you can assess players and scouts and the work they do with your future first-teamers.
Scouts and centres of excellence for development can use AoSport to:
Create a club ethos, standards and criteria
Track and record players in a range of games and situations
View hours of clips, incidents, key plays or the whole games
Show at different speeds, angles and aspects
Create a library of strengths and weaknesses
Reduce travel and transport costs
Be able to view multiple performances and games from one location
Use the software to compare and contrast performances for player comparison or player recruitment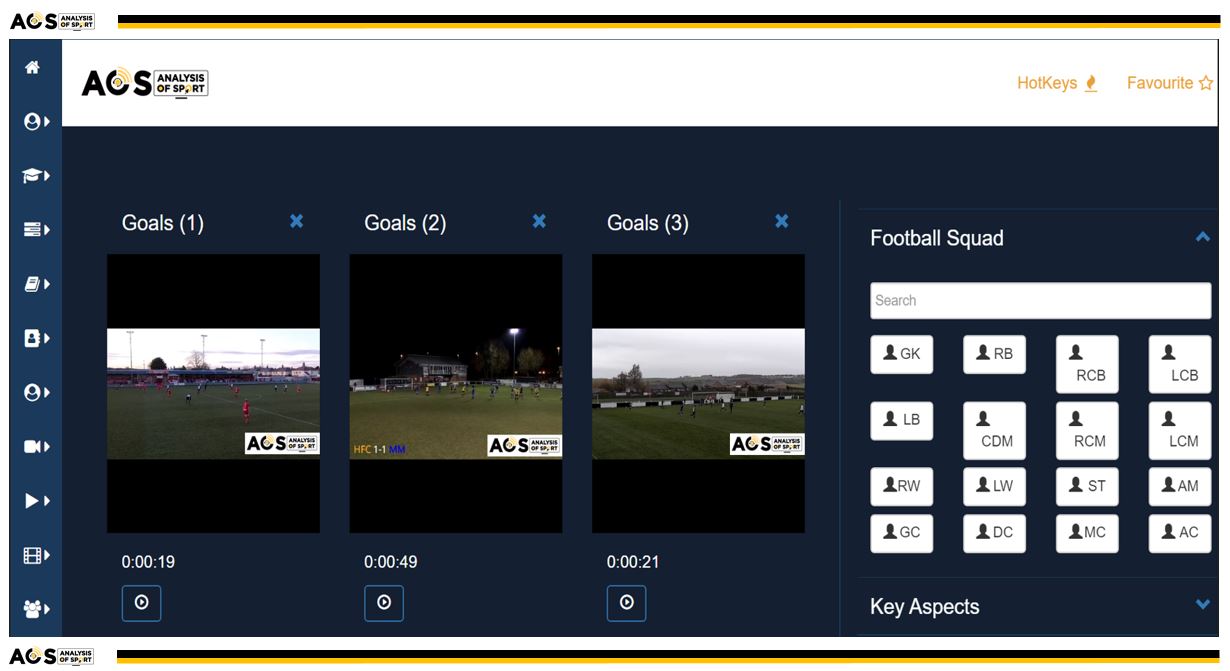 The platform also allows playing styles, traits and abilities of players in the youth teams, reserves, first team or opponents to be tracked and viewed. This enables comparisons to be made against standards and criteria so the perfect model can be created for your scouting and player development.

AoSport enables each player and scout to have:
Milestones and timelines to show player improvement
Create an online virtual player CV
Use the highlight reels and tagging to create a player portfolio
Track and follow players live or via delayed broadcasts
District and region stats and analysis available instantly